About USANMA
USANMA was formerly known as the Alternative Medicine Clinic Center. It was founded in 1981 by a group of physicians of Chinese and Western medicine in San Francisco. After a couple of assemblies and adaptation to the trend of naturopathic medicine, it was established and registered in 2009 in accordance with the California Nonprofit Public Benefit Corporation Law. It aims to develop natural medicine, nurture relevant professionals and promote academic research and applications. Several committees have been established, including Expert Counseling Committee, Institute of Natural Medicine, Oriental Medicine Committee, Health Management Committee, Psychosomatic Medicine Committee, International Committee of Aromatherapy, Energy Medicine Committee, Iris Medicine Committee, and Periodicals and Professional Evaluation Committee. Our aims:
1. Promote the public's recognition and need for the medical treatment outside of the mainstream medicine.
2. Protect the public from harm by establishing a certification system.
3. Consistently adhere to insistence of scientific support and introduce the research and training of basic application.
4. Expand health care system and integrate it with the traditional health care.
Our Mission Satement
USANMA is a nonprofit organization. Our purpose is to provide naturopathic medicine healthcare concept and service for international Conference and Professional Education.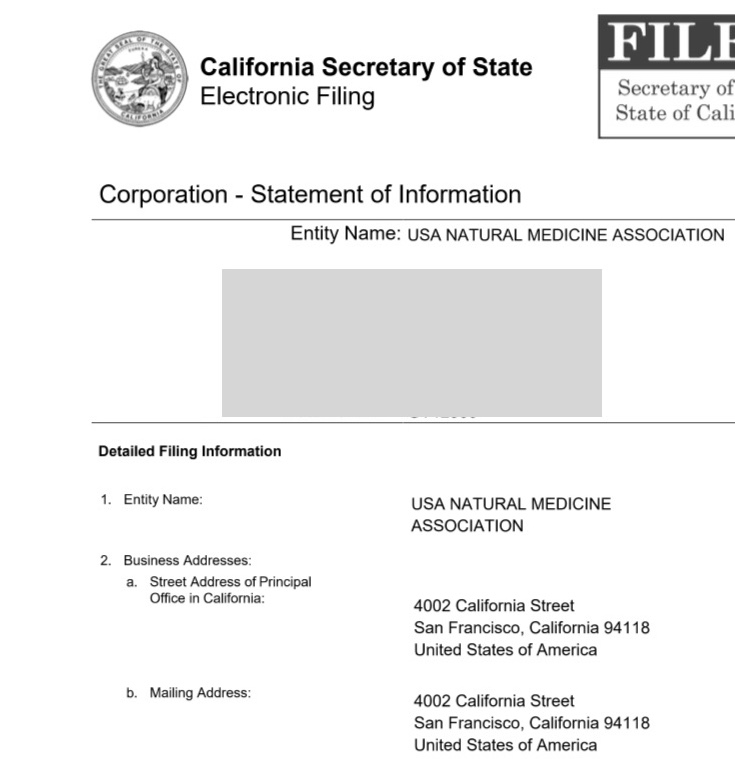 <The latest certificate notarization information>
Head of Honorary Chairman Dr. Benjamin Yang, L.Ac., O.M.D. 名譽主席長 楊自國教授

<Partial Government Services>
Member of National Advisory Council for Complementary and Alternative Medicine, NIH '02-'05
Member of California State Industrial Medical Council, '00-'03
Chairperson of California State Acupuncture Board, '98
Member of San Francisco/Shanghai Sister City Committee, '89-'93
<Partial Other Credentials>
Head of Honorary Chairman of USANMA
Board Member of American College of Traditional Chinese Medicine
Member of Board of Regents for John F. Kennedy University, '07-'09
Secretary General for Dr. John B. Tsu Foundation
Honorary President Of United California Practitioners of Chinese Medicine
President of California Chinese Medicine Association, '95

現任: 美國白宮顧問祖炳民教授基金會主任秘書/美國自然醫學會名譽主席長/馬來西亞美里中醫師公會名譽顧問/台灣新北中醫師公會名譽顧問
部分經歷:美國加州針灸局局長/美國聯邦政府輔助醫學委員會委員/美國加州政府工業產業醫藥委員/美國加州中醫師公會會長/美國美洲中醫藥大學董事...
華人之光:楊自國 教授